Skip to main content
BACA hosts two scientific meetings a year (Summer & Winter). The meetings are great opportunities for members and non-members alike, to network with academics and clinicians interested in anatomy from all over the world. If you are interested in hosting a meeting at your institution, please contact BACA's Program Secretary.
---
BACA BEATS
Virtual meetings 2020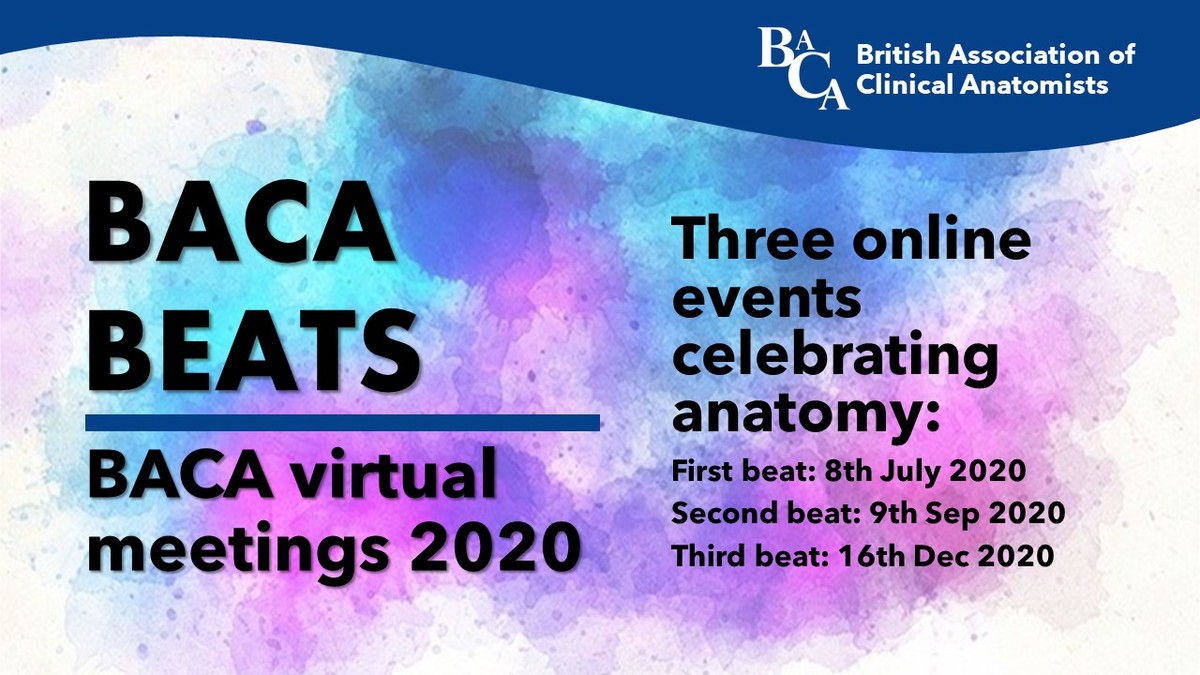 To keep our members, delegates and sponsors safe during these uncertain times and to keep celebrating anatomy this year, we have decided to host three virtual meetings scheduled on different dates throughout the year. This series is called BACA Beats:

The first beat: July 8th 2020
The second beat: September 9th 2020
The third beat: December 16th 2020
Each event is run in a different setting and focuses on one aspect of anatomy.
You MUST register to each event separately and you will receive a link to invite you to the meeting room soon afterwards.